Hello all,
Have you come across the work of Nicholas Epley? He's a behavioural scientist at the University of Chicago, Booth School of Business.
He was on the Freakonomics podcast the other day, talking about his work. You'll find it here. He was explaining an experiment he did. Students were recruited to take part in the study, and when they turned up they'd be given a Barry Manilo T-shirt, asked to put it on, and then taken through to a room where around ten people were doing other things, where they were given a pen and a form, and asked to fill the form in quickly as they were a bit late. They were then left to fill out the form.
A few minutes later, the researcher came to get the student, saying that it's actually too late, and so take them back again.
At this point, the student would be asked what proportion of people in the room noticed that they were wearing a Barry Manilow T-shirt. The students, who were embarrassed to be wearing the T shirt, thought that about half the people in the room had noticed.
In actual fact, the researchers checked, and hardly anyone in the room noticed that the student was wearing a Barry Manilow T-shirt.
Which goes to show that whatever you wear, it's your opinion that matters. According to Prof Epley, it also shows that because we think of ourselves first, naturally, we tend to think that others are thinking of us too, and this is just not true for the most part.
It reminded me of a time when I was in Camden, London, with a boyfriend. I was browsing in the market while he ran an errand...
Now it turned out that the errand was going to stand outside a police station and smoke a joint. Strangely enough he was taken into the police station to receive a caution. Inside, he told the police that I was waiting for him, somewhere in Camden Market. The police promised to send someone to find me, and tell me what was going on, and asked him to describe me. They also asked if I was distinctive.
I had been going out with this bloke for a year, and we lived together, but when he described me to the police, he got every item of my clothing wrong, and he told the police I had black hair, when it was in fact, purple. He did say though that I was distinctive.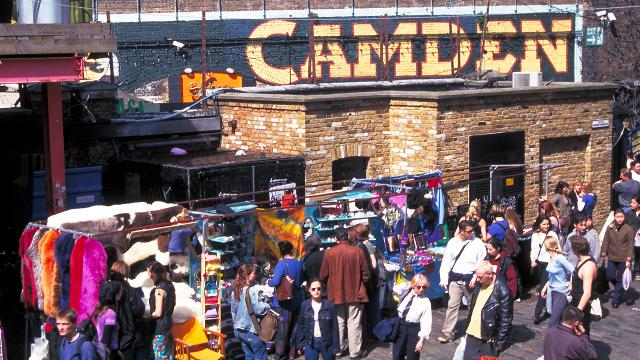 Policemen are well used to looking for people based on descriptions, which although the people giving them believe them to be true, are actually way off, so when the policeman saw me in Camden Market, he made a bee-line to me, and explained the situation. I was very impressed (with the policeman, not with the boyfriend).
Do you think you would have noticed the Barry Manilow T-shirt? And, could you describe your other-half right now? I'm thinking that you'd have trouble with the clothes, but you'd get the hair right. What do you think?
Other posts you might like:
Words at 26/3/14 - 66,354.
6008 words written so far in this chapter.
Where I'm at in First Draft - middle of Chapter 12.
What I did last - a scene with my heroine and her mother.