Today I'm trying to write love poetry, which does not come easy to me - I'm more of a doom and gloom merchant (please see my poem 'Edge of Doom' for proof - that's the closest I've come to a love poem to date!).
So I've revamped a couple of existing poems, including changing a Villanelle about adultery into a love poem (I'm hoping that works), and written this one this morning. This is another poem using the pattern inspired by Muse's Butterflies and Hurricanes, like my poem Know by Now.
It was our 12th wedding anniversary yesterday, so I'm feeling terribly guilty that this poem wasn't inspired by my husband (who is taller than me, and has lifted me up), but by another friend who's really really tall, and by a good dollop of imagination. I suspect that friend might read it too, so I shan't name names, and I hope both he and my lovely husband will forgive me!
Caught in your warm embrace,
reaching to kiss your face,
Didn't know what could be.
Most loved of all.
In other news I'm still working on the Rose book, and I went to a few writing events last weekend, one of which inspired me to battle on with the Chaptershill book (although only after I've finished the Rose). I'm feeling positive about all this!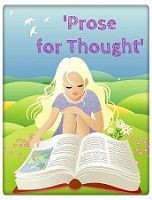 Comments that aren't showing up...
Aw sweet poem! There is definitely something about tall men :) And yay for inspiring writing events! I could do with a couple of those myself actually... x
I love the way you write with a particular poetic structure - I keep meaning to try doing this myself (in anything other than the limerick form which I am obsessed with!). I think it's a great poem -
Love this, a lot. My husband is very tall, and I'm not, and this really sums up how he often makes me feel, protected and loved. #whatimwriting